We're so thrilled to offer you our first Parenting Series!
Monday, November 13th, 2017 @6:30PM "Pick Your Battles"
Saturday, November 18th, 2017 @1:30PM "Pick Your Battles" (childcare provided)
$20 per class or $45 for the three class series
Monday, Dec. 11th, 2017 @6:30PM "Best toys presents or presence. It's the holidays we should be happy. ."

Sign up for one session or all three!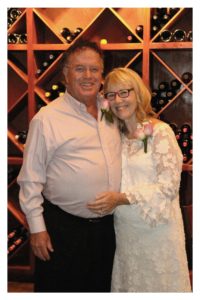 Steve Jensen
is a former professor of Child Development at San Antonio College.  In addition to his college teaching, he spent many years in the field teaching kids : from the lab school at Incarnate Word University to local elementary schools, to his very own preschool – Preschool in the Park.
While at San Antonio College, he spent many years visiting childcare centers and preschools all around the greater San Antonio area to evaluate his students working on their Child Development Associate degree.
Steve holds a bachelors degree from California Lutheran College and a Masters in Early Childhood Education from UTSA.  He also worked on his doctorate degree at the University of Texas at Austin. He is the father to three children and seven grandchildren. You might see him pick Laïla up from the music school some afternoons – he's affectionately called "Papa".