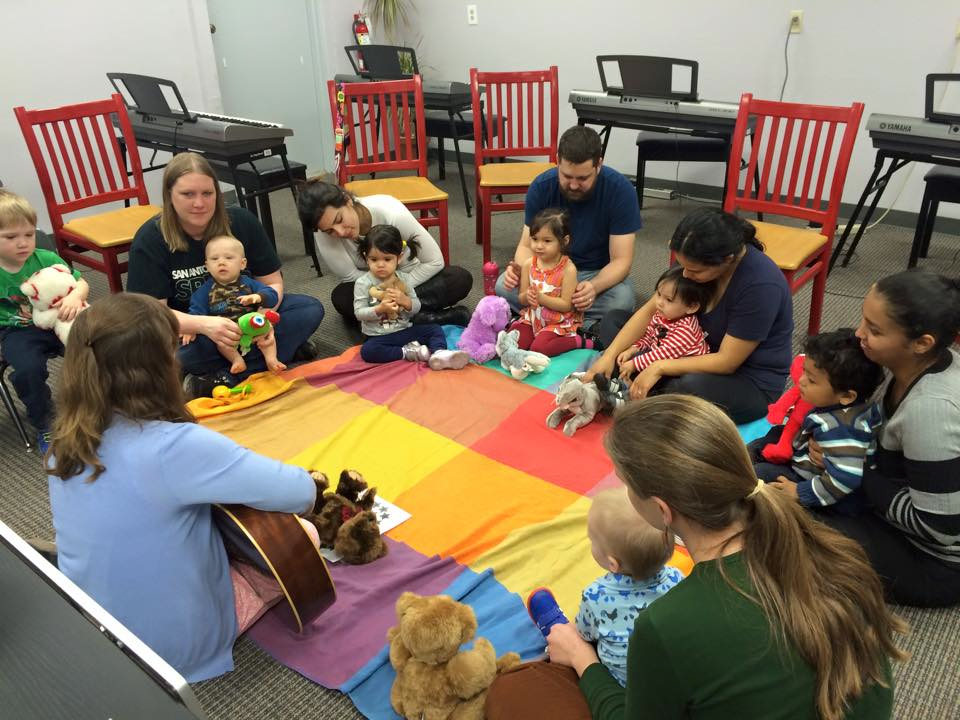 Age of Students : 2 and under
Class Schedule : We have a free preview class before every new session.  You can join our weekly Twees! class at any time.  Drop in rate is $15/family.
Spring Twees! I : Tuesdays at 10:30AM (Mar. 28 – May 2)
Spring Twees! II : Wednesdays at 10:30AM (Apr. 19 – May 24)
Click here to make a reservation for the next preview!
Free Preview Class is Tuesday, March 21st at 10:30AM
Parent Participation : Required
Registration : NA
Cost: Preview Class – Free,  Weekly Class – $50/6 weeks
Class Activities
Singing
Movement
Listening
Story Time
Imaginative Play
Rhythm Instruments
Exploring Musical Concepts
Attending our baby and toddler music class is an important first step toward giving your baby a head-start in music and in life.  Music class is a chance to engage your little one in a remarkable way because actively participating in music uniquely activates many parts of the brain at once.  The children listen, move, sing, interact with you and others, and play instruments all at once, causing many brain connections. Time is precious, don't miss your chance to enjoy music class with your little one.