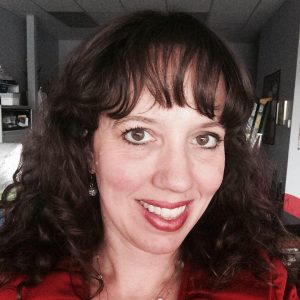 Noelle Jensen is a teacher and full-time administrator at Jensen's Yamaha Music School in San Antonio,Texas.  She began her music training at age 3 when she was enrolled in the Primary Course of the YMES. She has been playing the piano and singing since age 3 and added clarinet at age 11. She also plays the guitar, recorder, and the flute.
She is a native of San Antonio where she graduated from Jefferson High School. After Graduation, Noelle attended The University of Texas at Austin where she received a Bachelors of Music in Music Studies (Choral Emphasis) with All-Level Certification in the state of Texas.
While at UT, Noelle studied piano with Dr. Betty Mallard and was a member of the University of Texas Longhorn Band, University Singers, Concert Chorale (under the direction of Dr. Craig Hella Johnson), Tau Beta Sigma, Sigma Alpha Iota, and the Golden Key Honor Society.
Noelle was trained in the Yamaha Music Education System in 1995 in Toronto, Canada and became one of the first students of the Yamaha system to become a teacher in the US. She is certified to teach all of the courses by Yamaha Corp. of America and is a Piano Grade 5, Electone Grade 5, and Fundamentals Grade 4 in the International Yamaha Exam System.
Noelle and Lois have presented at the Texas Music Educators Association State Convetion and San Antonio Association of the Education of Young Children. She has also presented at a YMES Administrators' Seminar in Phoenix, Arizona.  Noelle is a Yamaha Music Education System Specialist where she assists with teacher training in the US.  In the fall of 2014, she was selected to participate in a special Yamaha Music Foundation (Japan) teacher training with Ms. Takeuchi at the Yamaha Corporation of America headquarters in Los Angeles.
Noelle@jensensyamahamusic.com